Get the right information to the right peOPLE at the right time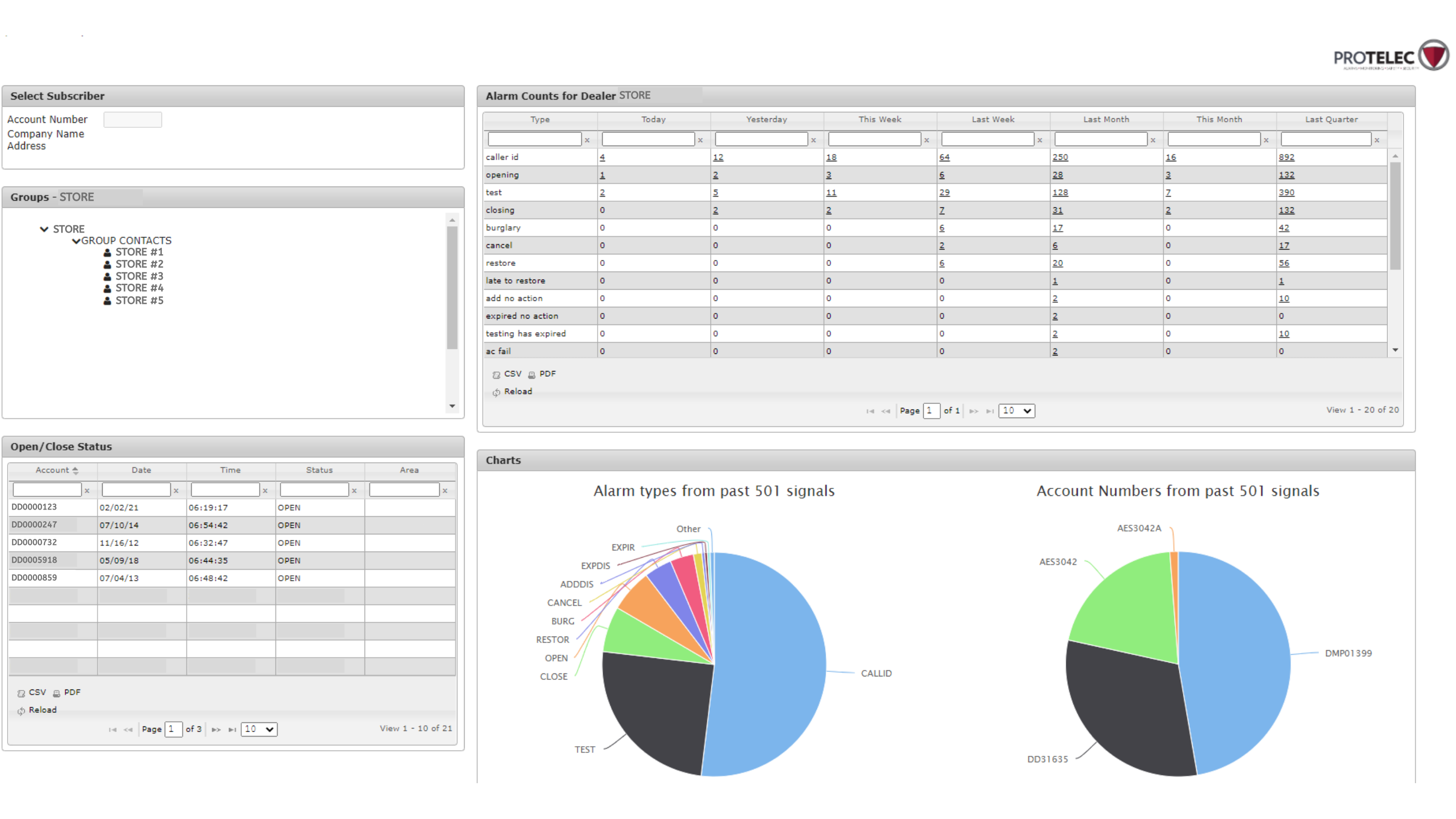 All ProTELEC clients are provided with alarm services management and reporting tools through our online Direct Link client portal.
Keeping you and your team informed.
One of the keys to running your business properly is timely information. Are building access control systems and burglar alarms being armed and disarmed at the appropriate times? Are employees entering the business at odd hours?
With ProTELEC commercial alarm and security systems, our clients have access to the commercial security Direct Link portal where security settings can be managed, and the status of alarm security systems can be checked. Email notifications can be set to alert in the event of irregular alarm disarming times, or anytime a security zone triggered or bypassed.
Direct Link's flexibility ensures that the right people in your company receive the right information at the right time and notifies managers of irregular opening, closing and any unscheduled activity. Giving you hands-on access to your commercial alarm information makes ProTELEC's security solutions among the best business alarm systems on the market.
Take control of your company security systems. Generate reports and remotely monitor business activity while ProTELEC provides system updates and maintenance whenever needed.
Contact us to learn more about how Direct Link and our integrated property security solutions can help protect your business and bottom line!