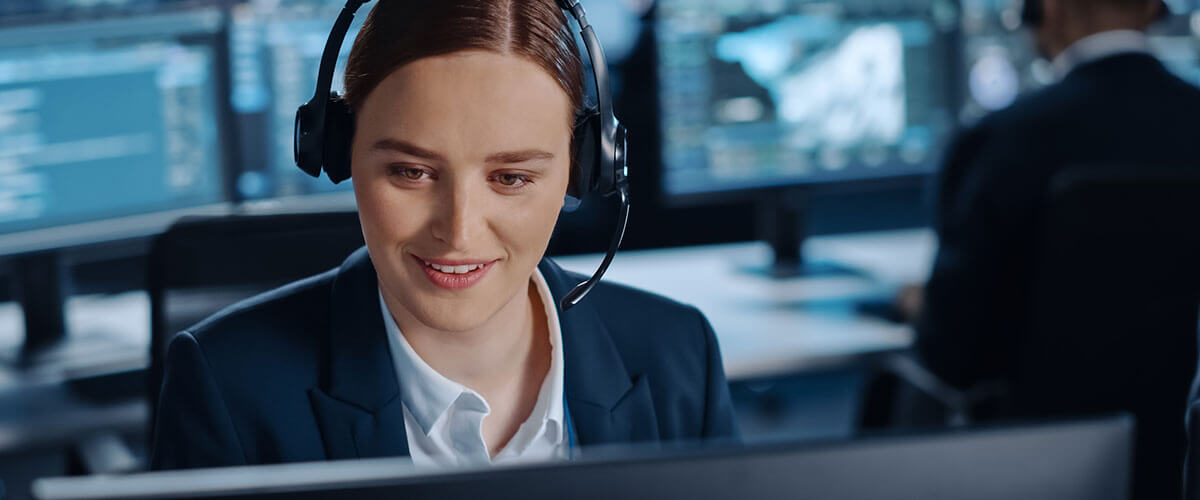 Providing in-house alarm and security system monitoring services for businesses enables us to deliver highly effective property and personnel protection. We guarantee alarm monitoring service and response by live-operators 24 hours a day, 365 days a year. Our staff is a dedicated and well-trained team that is always available and happy to help.
Our Emergency Monitoring Centre was the first in Canada to be TMA (The Monitoring Association) Five Diamond certified. We are ULC (Underwriters Laboratory of Canada) certified, and alarm monitoring facility is inspected annually. We are committed to consistent service while continuing to raise security monitoring industry standards.
Along with monitoring for preventative security opportunities and active alarms, our monitoring operators provide live-response emergency support to workers enrolled in our CheckMate Working Alone service. We are industry-leaders in lone and isolated worker safety, trusted by government agencies and commercial businesses across North America.
Learn more about our security and safety monitoring services: