We're More Than Just An Alarm Company
From break-ins to burst pipes, the costs of even a minor safety or security incident can quickly add-up. ProTELEC provides comprehensive tools and monitoring services to help protect your property, personnel, and bottom-line.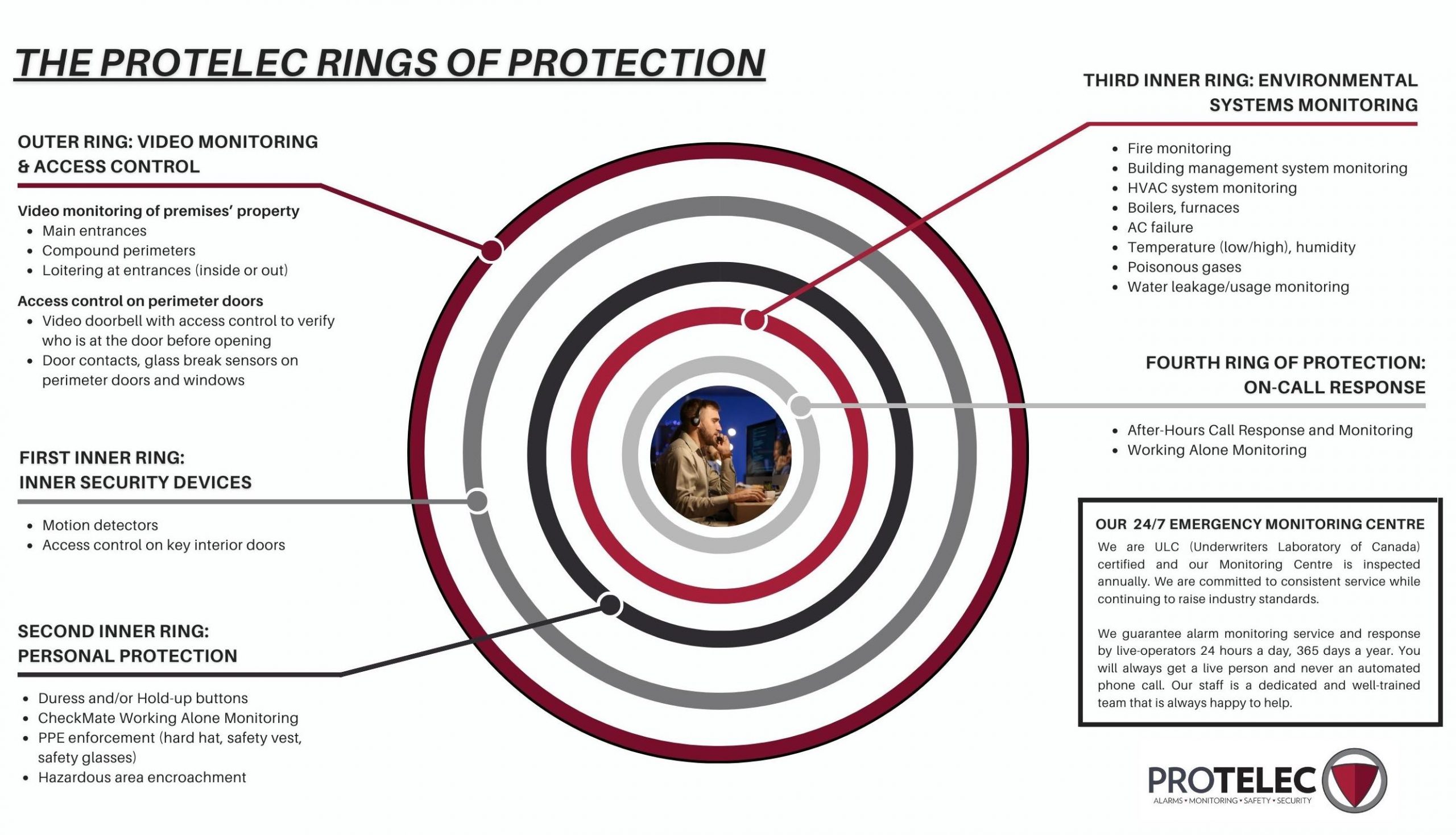 Property Perimeter
The outer ring protects vulnerable points of entry with cameras and two-way audio. An unauthorized person approaching these entry points after business hours is greeted by our professionally trained operators and guard/police response can be quickly dispatched, preventing break-ins and vandalism.

Building Perimeter
This ring of protection consists of perimeter security devices including door and window contacts and glass break detection, set to trigger when someone enters the building. Access controls can be added to key entry points to track access and entry by authorized and unauthorized staff.
Interior Zones
The second inner ring of protection includes motion detectors placed in key areas throughout your business to catch intruders entering through other means such as roofs and crawl spaces.
Assets & Personnel
The final ring of protection includes monitoring of environmental conditions such as fire detection via smoke and rate of rise detectors, carbon monoxide, low or high temperature, humidity level, water leakage, and AC power failures. We also provide discreet panic alarms, CheckMate lone worker monitoring, and elevated body temperature screening to help protect your personnel.
Who is ProTELEC?
ProTELEC is a family-owned company that has been protecting life and property for over 50 years and we are one of Canada's largest independent security and safety companies. ProTELEC has been protecting businesses, organizations and employees since 1968. We have installed security systems for thousands of clients and have a strong presence across Western Canada. We are also an industry leader in emergency and lone worker monitoring, keeping workers safe while remaining compliant with regulatory requirements.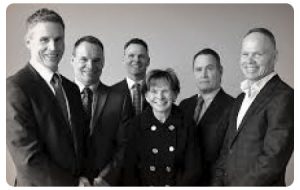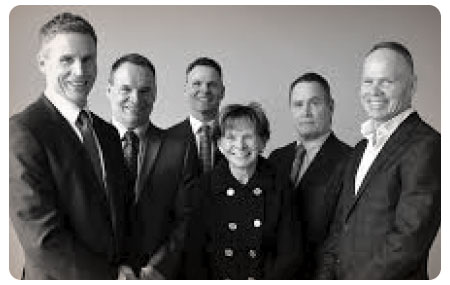 Our monitoring specialists undergo rigorous training and education to qualify for work in ProTELEC's Emergency Monitoring Centre (EMC), and are dedicated to ensuring that your workers are safe at all times, in all environments. Our Monitoring Centre was the first in Canada to be certified 'Five Diamond' by The Monitoring Association, an organization whose mandate is to maintain the highest standards of excellence in the North American Alarm industry.
With offices in Winnipeg, Manitoba; Calgary, Alberta; and Brandon, Manitoba, ProTELEC has a senior team of experienced security and safety consultants.
Contact us to learn more

about how our commercial security solutions and alarm monitoring services can help protect your property and personnel.