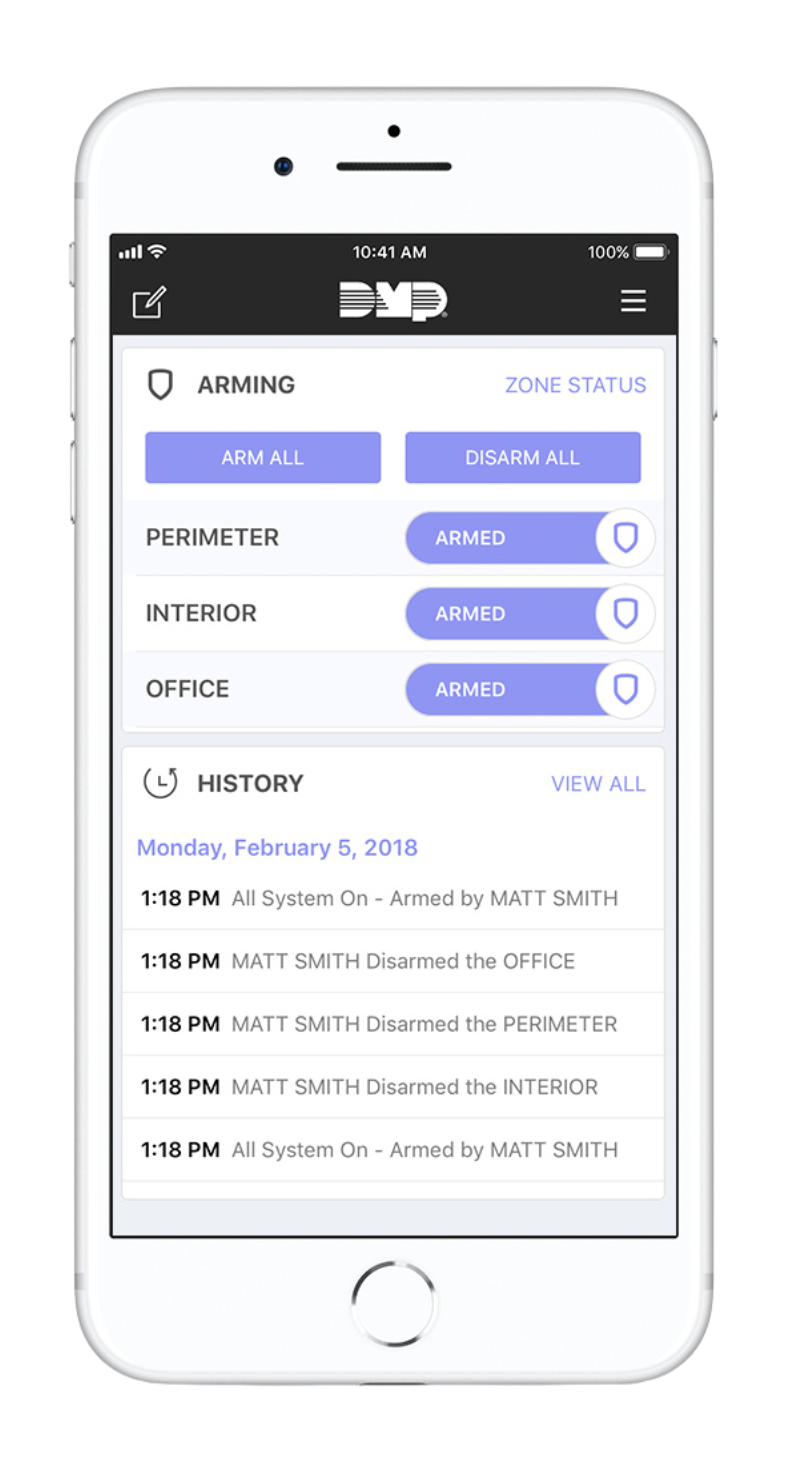 Away from the office? No problem! Manage your security system, access control and surveillance cameras remotely through the digital keypad app on your phone or computer. With cloud-based access control, your system is always backed-up and up-to-date
The digital keypad app enables you to arm and disarm your alarm system, lock and unlock doors, check zone status, review alarm history and view cameras. The interface is easy-to-use and makes remote management of your property security much more efficient. You can also receive notifications in cases of Alarms, Troubles and Arms/Disarms.
Do you oversee business property security in multiple locations? Use the digital keypad app to manage your security and access needs at each of your locations. You can add or delete user codes to one or all locations with a single action. No longer do you have to go into each location to add or delete user codes!
Ensuring that your stores open when they should and don't close early is critical to your business's success. With the "late to open" and "early to close" feature you'll receive a push notification if your system opens late or shuts down before your scheduled closing time.