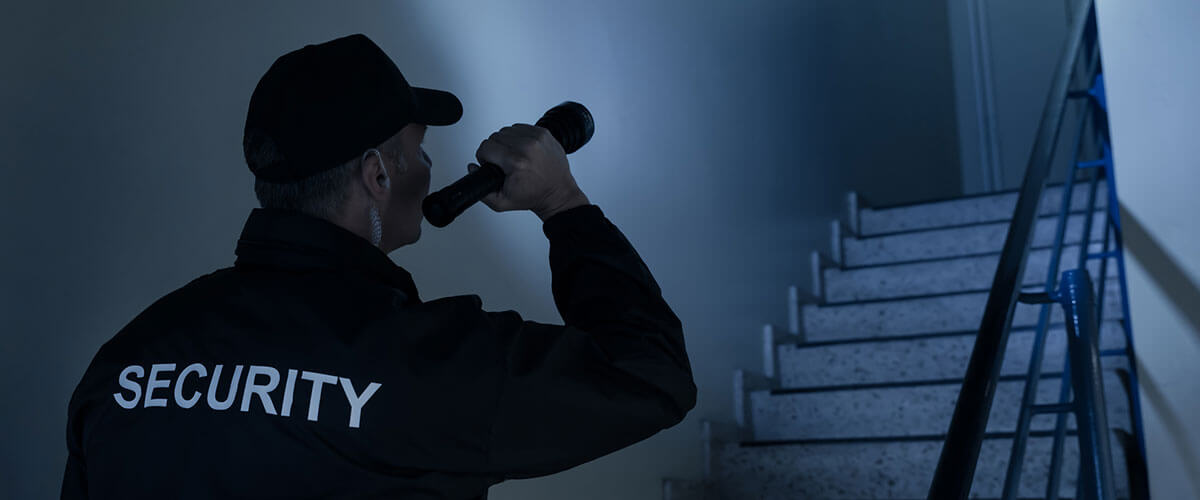 We are proud to partner with trusted security guard service providers across Canada. Many of our clients include guard services in their monitoring and response security plan for three primary reasons:
Protecting the safety of personnel is a top-priority and attending to an alarm can be dangerous. Upon being dispatched for an alarm, our security guards will perform a full exterior check of the premises. They will then perform a full interior check once admitted by the property owner or manager. If there are any signs of a break-in, the police are notified.
A guard response is often much faster than the police. In most cities the police do not have the resources to respond quickly to every burglary alarm. In many instances, the police expect an alarm to be verified before they will attend.
Most cities now have Alarm Bylaws and fines are issued if police are dispatched and the alarm turns out to be false. With a guard response service, you will never have to pay for a False Alarm fine because our guards attend first.
With ProTELEC's monitored alarm systems and video services, guard services can be provided with valuable information before arriving onsite. Integration of a commercial security system with our guard response services is an easy and cost-effective way to enhance the safety of any commercial property, institutional campus, or public facility.