Personal security and safety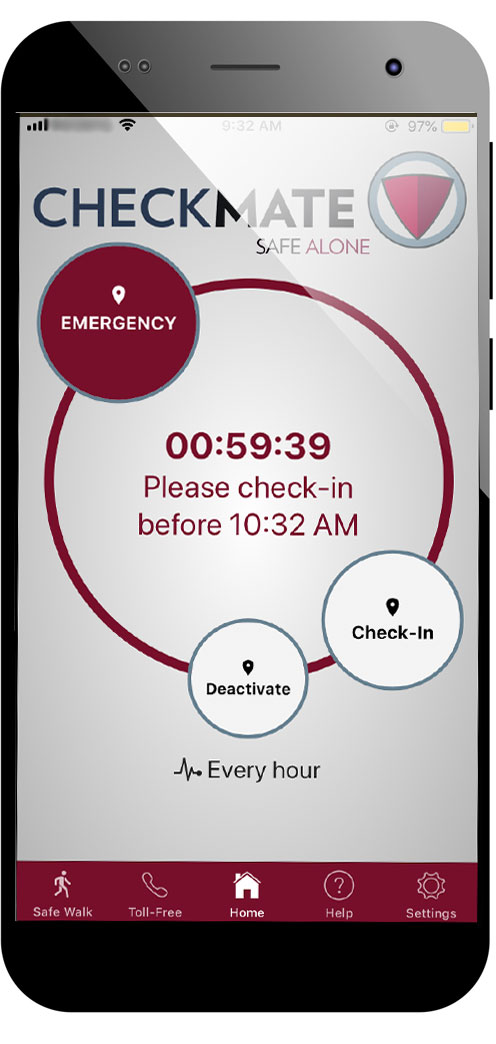 What is CheckMate?
CheckMate is our lone worker safety solution. Through regular safety checks and GPS tracking, you can always ensure the safety of your lone workers.
Our Safe Alone app allows employees to make their safety checks right on their phone. In case of an emergency, the Personal Emergency Transmitter in the app will immediately connect the lone worker to our Emergency Monitoring Centre.
CheckMate instantly connects users to ProTELEC's award-winning Monitoring Centre, staffed by a team of dedicated professionals specifically trained to respond to any and every emergency.
Paired with a monitored ProTELEC business alarm, CheckMate provides your company with total workforce protection.