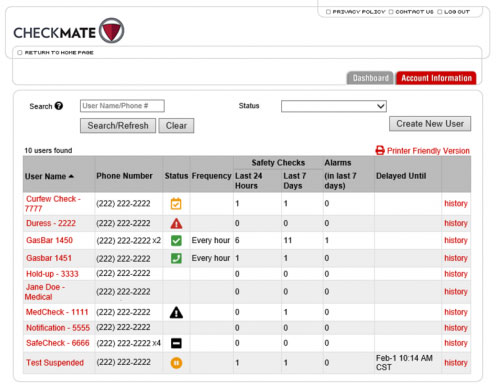 All ProTELEC clients have access to the commercial client portal. In this online interface you can manage your devices and check the status of your alarms.
One of the keys to running your business properly is timely information. Are building alarms and intrusion detection systems being armed and disarmed at the appropriate times? Are employees entering the business at odd hours?
Direct Link's flexibility ensures that the right people in your company receive the right information at the right time and notifies managers of irregular openings, closings and any unscheduled activity.
These management tools put the you in complete control of your property security services and ProTELEC clients are able to generate reports and remotely monitor business activity while ProTELEC provides updates and maintenance whenever needed.