Our PA and intercom systems are trusted by school campuses, large institutional organizations, and healthcare facilities across Canada.
Smart two-way communication tools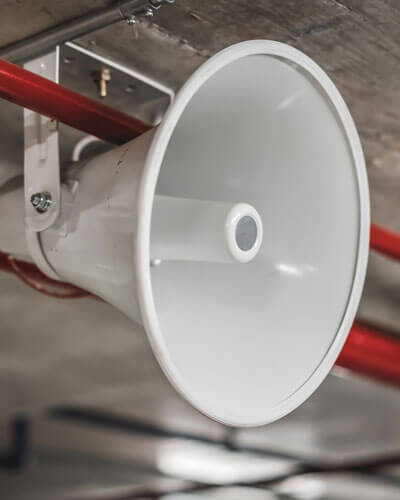 The days where the front doors to businesses are unlocked and open to the public are quickly disappearing. Your employee safety is too important to allow uncontrolled access into your business. Intercom systems are an important aspect of any commercial security system and can be used in access control, to provide information and even manage emergencies. Installing video intercom systems that utilize smart features, integrated access controls and easy-to-use interfaces, property security can be dramatically improved.
Our intercom and security communication products provide two-way communication through voice or video. Including audio communication in a zoned property security system is an integral part of the ProTELEC philosophy of detection, intervention and prevention.
Intercom systems are an important component of educational campus security, installed in schools to ensure student and staff safety. These systems can also be used for pre-recorded lockdown procedures or school announcements.
Commercial security systems benefit from intercom systems by enhancing access control throughout commercial properties and business campuses. Video security reduces the risk of violence or theft, and can provide protection at entrances, in parking lots and garages, and throughout service areas.
For healthcare professionals, intercom systems are a valuable tool enabling timely communication and response.From emergency calling and two-way staff communication, to after hours and pharmacy contact, a well-designed intercom system supports healthcare functionality at every level.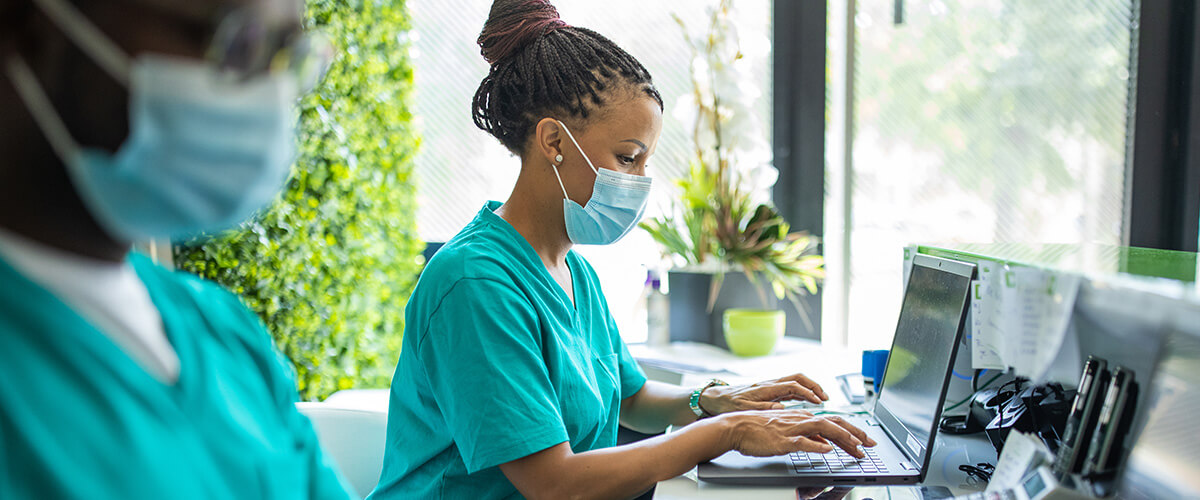 Facilitating & Enhancing Patient Care
A nurse-patient response station plays a key role in health care communication and is installed to provide immediate communication between a patient and nurse. Nurse call systems are an integral part of nursing services in long term care, assisted living, clinics, and hospitals. The ability to communicate quickly and effectively improves resident and staff outcomes and enables healthcare workers to perform their duties proactively with less alert fatigue.
Better overall care means that incidents can be prevented before they happen, and patients are comforted by their ability to quickly summon assistance when it is needed. A combination of voice and tone stations can be used to tailor the nurse call duty station to the specific needs of any facility. When an alarm is sent, nurses can see exactly which room number sent the notification to help ensure quick assistance. In most cases, these systems provide two-way communication, allowing the patient and nurse to talk to each other.
With modern, easy-to-clean designs and scalable solutions, our nurse call stations are a reliable and effective way to improve the outcomes and bottom-line of your facility.
ProTELEC provides expert installation and continued maintenance, and we have extensive experience in assisting medical facilities and staff to deliver excellent patient care throughout Canada.
Making Key Announcements Easy & Effective
Public address systems are one-way communication systems that are intended for important announcements like emergencies. These PA systems are perfect for office buildings, warehouses, shopping malls, or wherever key announcements must be made to a group of people. When combined with monitored video surveillance, intercom systems can even assist in preventing property crime.