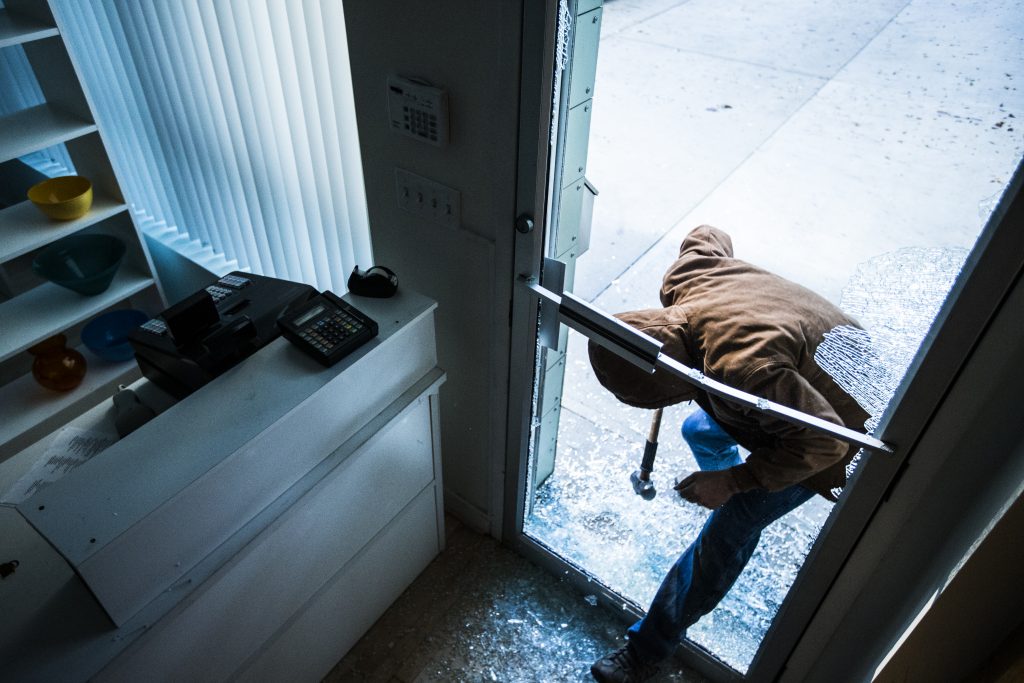 Businesses large and small have been faced with unexpected challenges since the beginning of the Covid-19 outbreak, from operational adjustments to accommodate the need for physically-distanced workers, to the financial uncertainty of an economy in turmoil. For businesses deemed non-essential, an added challenge has arisen as vacant facilities and offices are now at a higher risk of break-in, vandalism and theft.
A rise in business break-ins has already been reported across Canada and around the world, and the day that the Government of Manitoba had all non-essential businesses shut their doors, ProTELEC received numerous calls from owners and employees who realized they had to shore up their security systems – quickly.
Says Rial Black, co-owner, "We had a desperate call from a client at a large facility who was afraid to leave the building until we could get there to upgrade their outdated alarm system. That made us realize how vulnerable these businesses had become – literally – overnight."
To help Manitoba businesses protect their property, Black and his team have developed six tips to help keep Manitoba businesses secure:
The COVID-19 notice on doors should state the place of business is being monitored by a system 24/7 and/or security and/or employees. Even if this isn't 100% true, stating it may be a deterrent. ProTELEC offers comprehensive monitoring and emergency response services with a CSAA Five Diamond certified and ULC2-listed emergency monitoring center.
If and when employees are onsite, ensure they're monitoring for suspicious activity and large vehicles that may be casing the building. Develop an action plan should a break in occur to ensure their safety.
Move valuables and theft-sensitive items into storage off-site (rental unit, home, garage). If this can't be done, move items away from areas visible from the exterior and provide cover
In shared spaces such as strip malls, businesses can pool resources to hire a security service and install security systems
Upgrade your security system and install cameras – ProTELEC offers a range of intrusion detection products, CCTV systems, and door access control solutions.
Whether your employees are onsite or working from home, implement safe Remote Worker policies, made easier with the comprehensive CheckMate Working Alone suite of tools and monitoring services, including the CheckMate Safe Alone personal safety app.
"We care about business because we're in business too," says Harry Black, another co-owner of the company. "It's bad enough that people have to shut down. But when things go back to normal, we want to ensure these businesses are ready to get going. Theft or damage during such a crisis will be a real setback and could hurt their chances to quickly recover."
Click here to view more tips for your business to stay safe during this time
For more information or to schedule a free security inspection and assessment, contact ProTELEC Security and Safety LTD